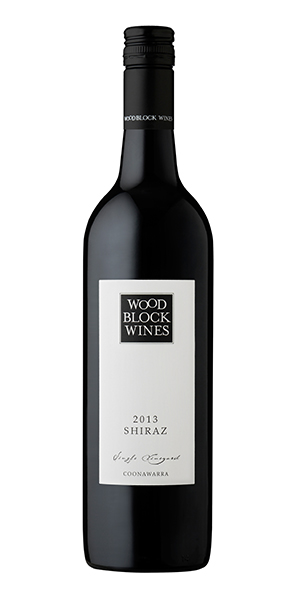 $0.00

Per 6 bottle case
Single Vineyard 2013 Shiraz
All the stars and planets aligned for 2013. Plentiful sunshine, timely rainfall, warm summer days and cool autumn nights combined to produce a glorious vintage for our Coonawarra Shiraz.
An elegant and powerful wine with rich fruit and ripe fine grained tannins doing the talking.
VARIETY: 100% Shiraz
COLOUR: Rich dark red
ALCOHOL: 14.2%
BOUQUET: Ripe mulberries, blueberries and spicy aromas
PALATE: Elegant and sensuous fine grained tannins complement earthiness black pepper
CELLARING: to 2037
VINTAGE: 12 March 2013
TERRIOR: Terra Rossa soil. North south row orientation. Nonclonal old vines. Hand spur pruned.
WINE MAKING / VINIFICATION: 7 days in a static fermenter with twice daily pumpovers followed by a soft pressing and maturation in matured shaved barrels with new heads.
AWARDS:
Gold Medal: 2016 Limestone Coast Wine Show
Silver Medal: 2016 Australian National Single Vineyard Wine Show
93 Points: James Halliday Wine Companion 2016
Gold Medal: 2015 Boutique Wine Awards
★★★★★ Wine Rating Winestate 2015
Finalist "Wine of the Year 2015" Winestate
"Equal Top in Category" 2015 Winestate
Silver Medal: 2014 Limestone Coast Wine Show
Download Tasting Notes:

Single Vineyard Shiraz 2013_Tasting Notes
Freight Costs:
(1) One 6 bottle case $10
(2) Two 6 bottle cases $20
(3) Three 6 bottle cases $30
(4+) Four or more 6 bottle cases $0 - Free Shipping
Please select the correct one at checkout.
Delivery receipt of wine from Wood Block Wines requires the signature of a sober adult. You must be a minimum of 18 years of age to order or receive wine from Wood Block Wines.
Contact us for larger orders and international enquiries.
Tim Kidman +61 417 878 933 or to email CLICK HERE