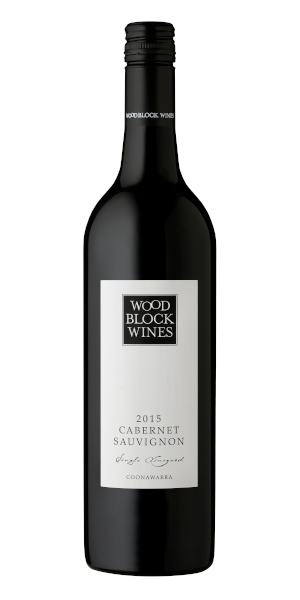 $0.00

Per 6 bottle case
Single Vineyard 2015 Cabernet Sauvignon
Single Vineyard Coonawarra Cabernet Sauvignon from specially selected rows of our Block 3 vineyard planted in 1994 by father and son vignerons Jim and Tim Kidman. Jim drove the old David Brown tractor and Tim was sitting in the planter bouncing along behind trying to plant all the vines with the right spacing. Today the spacing looks just fine. For a quarter of a century the Cabernet Sauvignon vines have stood in their place on the Terra Rossa soil. Braving the winter cold and rain only to burst into life each spring with green shoots and tiny bunches that slowly turn with the summer warmth into ripe dark flavoursome berries in late autumn.

Made by Phil Lehmann and his team in open fermenters then pressed into one third new French oak hogsheads for secondary fermentation and further barrel maturation. Rich and full flavoured Coonawarra Cabernet Sauvignon that can be enjoyed now or cellared for up to a couple of decades or more.

Single Vineyard Cabernet Sauvignon 2015 displays an intensely deep rich purple colour with lifted aromas of cassis and spice leading to a generous mid palate of blackberries, mocha and just a trace of Coonawarra mint.Fully ripened fine grained tannins lend great structure and balance with a lengthy finish. Maturation in one third new French oak barrels gives subtle complexity and depth of flavour in the special way that only time in barrel can.

CELLARING: now to 2030

AWARDS:
Gold Medal: 2017 Australian National Single Vineyard Wine Show
Silver Medal: 2018 Limestone Coast Wine Show
Silver Medal: 2017 Limestone Coast Wine Show
Four Stars: 2017 Winestate Magazine Annual Tasting
Download Tasting Notes:

A66 Cabernet Sauvignon 2015_Tasting Notes
Freight Costs:
(1) One 6 bottle case $10
(2) Two 6 bottle cases $20
(3) Three 6 bottle cases $30
(4+) Four or more 6 bottle cases $0 - Free Shipping
Please select the correct one at checkout.
Delivery receipt of wine from Wood Block Wines requires the signature of a sober adult. You must be a minimum of 18 years of age to order or receive wine from Wood Block Wines.
Contact us for larger orders and international enquiries.
Tim Kidman +61 417 878 933 or to email CLICK HERE